ALPHA VIP TRANSFER
Transport and Transfer for Weddings in Ibiza
Unlock the elegance and grace of your love story with our meticulously curated transfer for weddings, ensuring each journey becomes a seamless part of your enchanting tale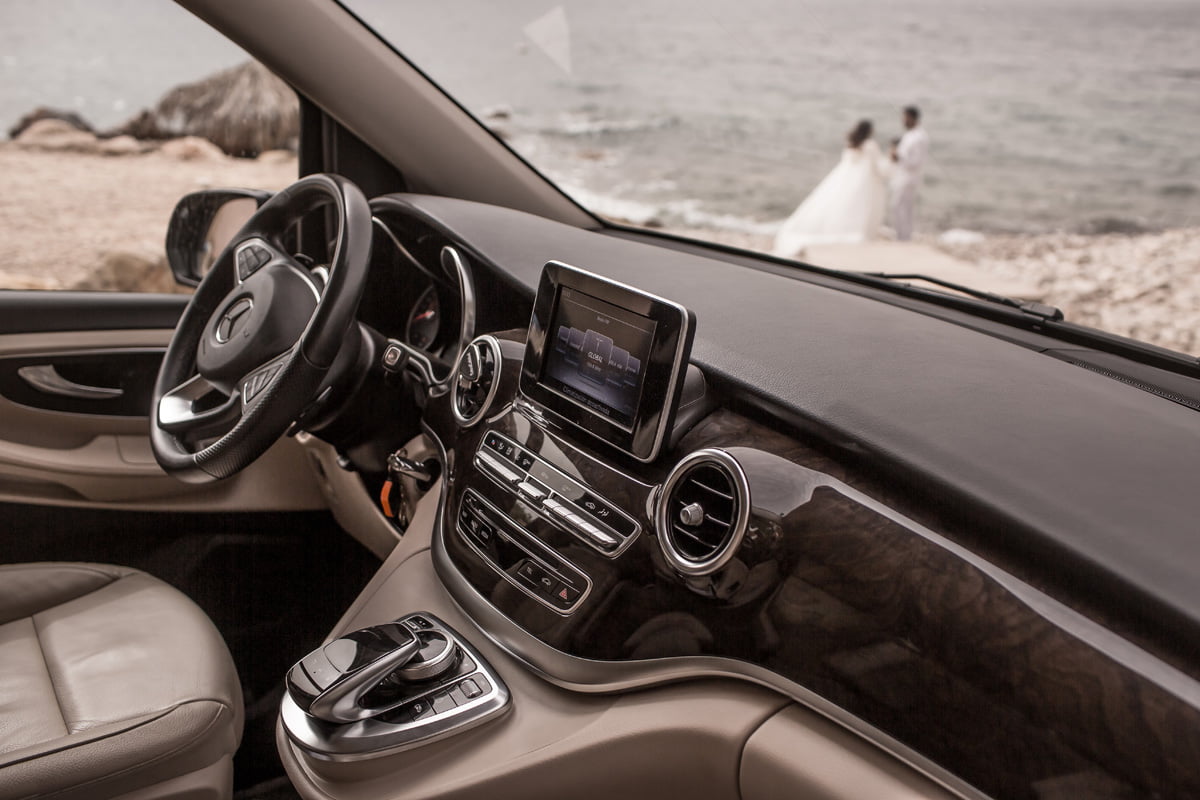 Create lasting memories on your special day against the picturesque backdrop of Ibiza. As you celebrate the most important occasion of your life, Alpha VIP Transfer is dedicated to providing exquisite transportation services that complement the charm and romance of this beautiful island.
At Alpha VIP Transfer, we understand that every detail matters on this significant day. Our commitment to excellence extends to our tailored wedding transfer services, ensuring punctuality, sophistication, and an elegant touch to your journey. With a fleet of high-end vehicles, including the luxurious Mercedes Benz V-Class and Sprinter Minibus, we guarantee a comfortable, stylish, and stress-free experience for you and your guests, allowing you to focus on the joy of your celebration while we take care of your transportation needs.
Let us be your trusted partner in creating a flawless and elegant transportation experience for your wedding day. Whether it's a formal affair or a more relaxed celebration, our commitment to ensuring a seamless and refined journey is our pledge to you as you commence this new chapter in your life.