ALPHA VIP TRANSFER
Our exclusive fleet
Excellence in Every Ride
At Alpha VIP Transfer, each vehicle is selected to provide a unique and high-end transfer experience. We offer tailor-made services for each client, ensuring luxury, comfort, and safety on every journey in beautiful Ibiza.
Book your exclusive ride today and experience luxury in motion with Alpha VIP Transfer
Luxury and Comfort: Mercedes Benz V-Class
Discover the elegance and exclusivity of our Mercedes V-Class, the benchmark for private transfers in Ibiza
Safety and exclusivity; Mercedes V-Class is one of our luxury vehicles, selected for private transfers in Ibiza all year round. This 7-seater (plus the driver's seat) falls within the mini-van category, and is perfect for groups. Safe, spacious, comfortable, designer, infotainment system and luxury in the details.
Mercedes V-Class, a unique vehicle in the hands of a team of qualified drivers to enhance its performance. In this way, we achieve the experience desired by our customers, whoever they may be: families, groups of friends, couples and executives, all acknowledge our excellence in private transfer services in Ibiza. The seats facing each other and optimum windows make the journey to the destination an amazing opportunity for sharing as a group while you all enjoy the breathtaking Ibiza landscape.
Space and Versatility: Mercedes Benz Sprinter
Experience the spaciousness and refinement of the Mercedes Sprinter, the perfect choice for larger groups in Ibiza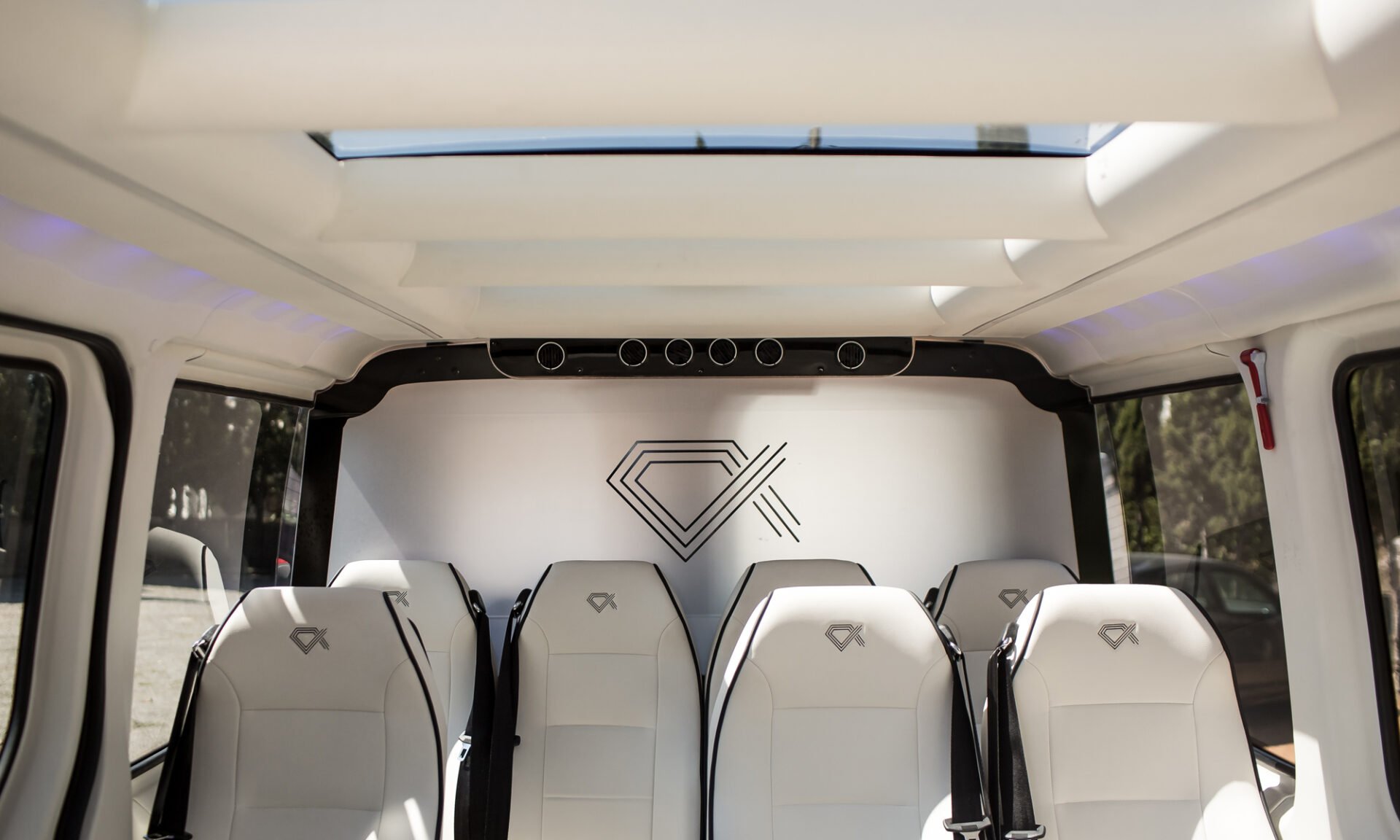 Space, comfort, safety, design and elegance: Mercedes Sprinter.
We chose this state-of-the-art, efficient and reliable minibus as the ideal vehicle for private transfers in Ibiza for groups of up to ten people. The functionalities of the electronic programme reinforce the outstanding security features.
Private passenger transport requires a high degree of attention to customisation according to the tastes and preferences of the vehicle occupants. We customise the seating arrangements and other extras in the minibus to enhance the comfort and enjoyment of our customers. One of the details is the spectacular panoramic roof, offering wonderful views during private transfers in Ibiza. The infotainment system is another element that makes the journey more enjoyable.
When our customers are in a group of seven to ten passengers, we provide private transfer services with the Mercedes Sprinter minibus, an ideal solution for the different types of private journeys required in Ibiza thanks to its versatility.