PRIVATE TRANSPORT FOR GROUPS IN IBIZA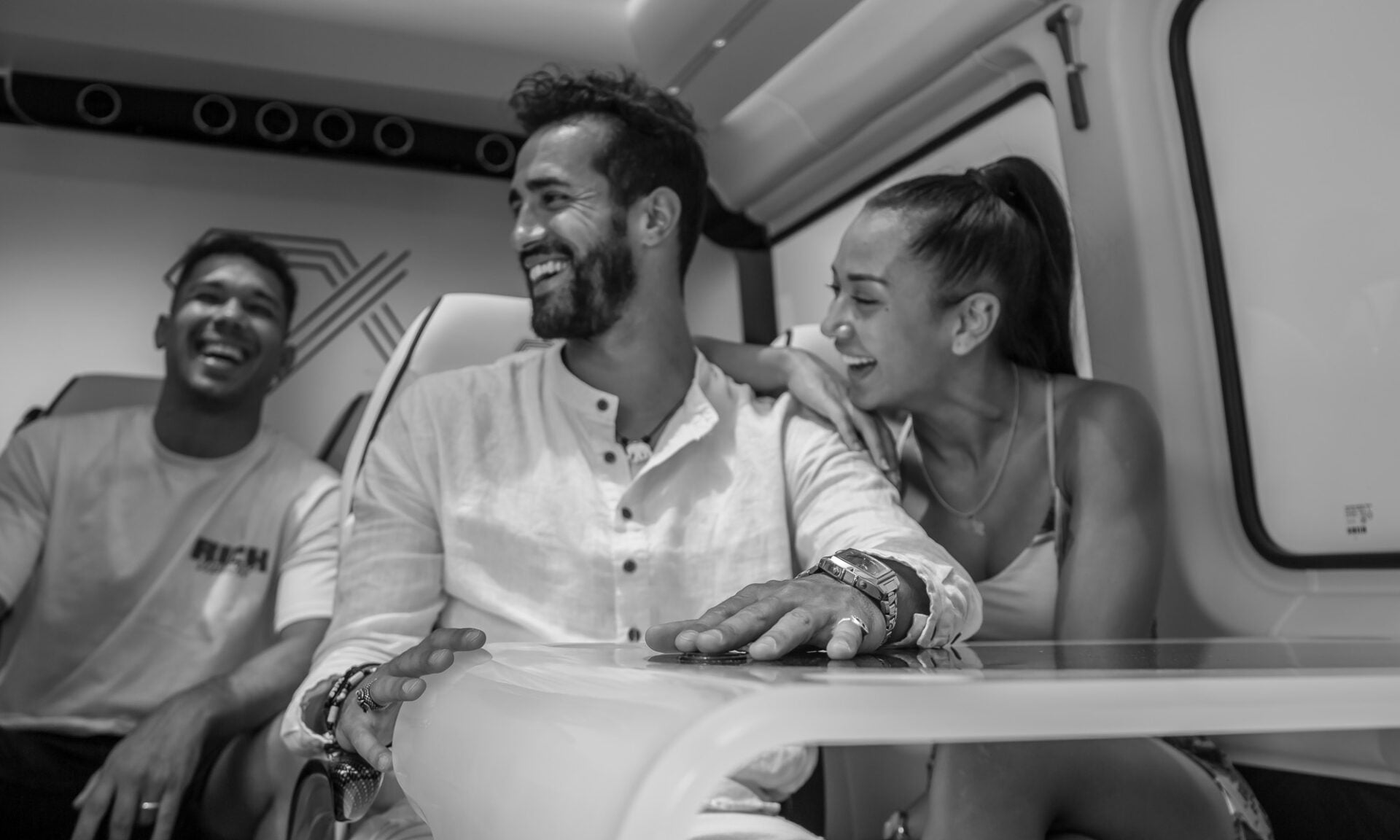 Enjoying Ibiza with family or friends is a fantastic choice; the island offers natural treasures and unbeatable leisure options for sharing an unforgettable holiday.
It is common for our clients who travel to Ibiza in groups to request a private transport service that allows them to travel together during their stay. Travel time is also part of enjoying a holiday. During the journey, you can discover places, connect with nature, and indulge in the impeccable environment from inside the vehicle.
In order to meet the needs of travelling together, we offer a private transport service with the following combination of vehicles: Mercedes minibus with a capacity of 10 passengers (plus driver) and Mercedes V Class with a capacity of 7 passengers (plus driver). Both vehicles meet the highest safety and comfort standards.
Our traffic teams and drivers strive to provide an unbeatable private group transport experience in Ibiza.